11 Reasons Why You Should Get A 24/7 IT Help Desk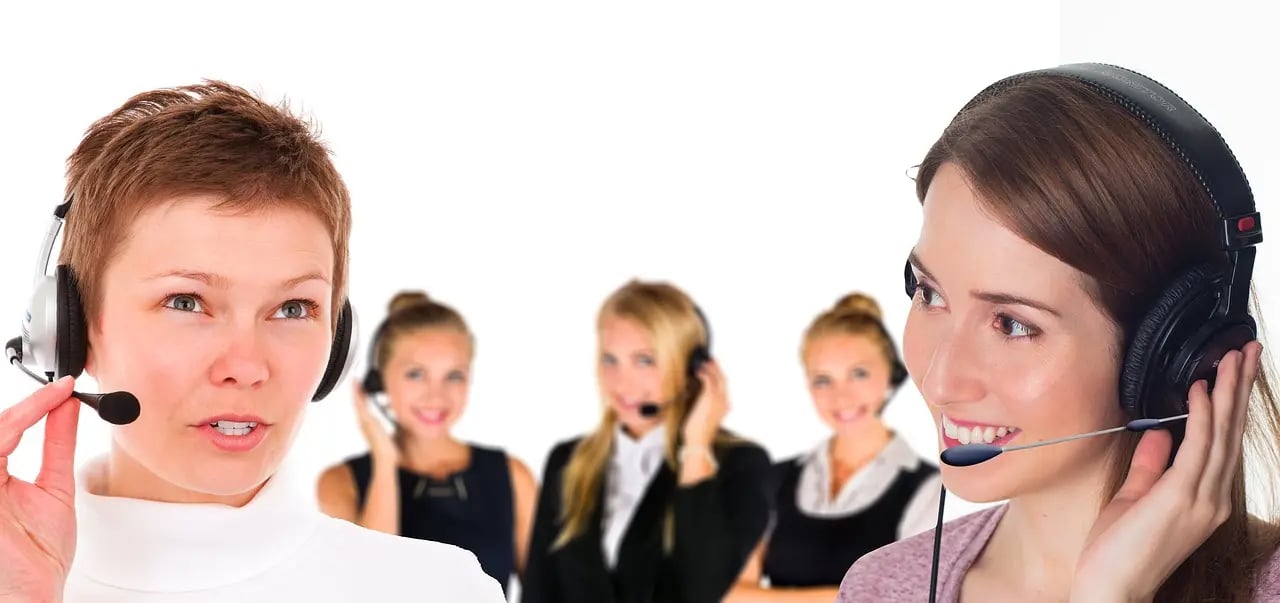 Your company can only be as sturdy as your IT support. Every business should have 24/7 IT help desk support because it can influence your growth in many ways. Over the years, the demand for IT support has been increasing.
Most corporate companies operate using a 24/7 IT help desk for their partners and clients to help them on a regular basis. When your business has full-time support, it can help your company maintain and improve customer satisfaction.
Having 24/7 IT help desk services can help your company deal with server crashes, network troubleshooting, and much more. In this article, we'll discuss the main reasons why you should get a 24/7 IT help desk for your business.
Technology is essential to our daily lives in a fast-paced electronic world. From small businesses to large-scale businesses, technology plays a crucial role in operations. However, even with the best software in place, you're still bound to run into problems.
Technical problems are stressful and time-consuming and can lead to a decline in productivity. IT help desk services are essential for any business to operate successfully. IT help desk services help employees who are experiencing technical difficulties, allowing them to efficiently get back to work.
At CyberLynx, we can help you overcome hurdles to keep the operations of your business running smoothly. Our IT help desk services can give you peace of mind, making you feel comfortable that your business is in good hands.
Troubleshooting Center
In most terms, a help desk is defined as a troubleshooting center because it's one place you go to for all of the technical issues that your employees encounter. At the troubleshooting center, a ticketing process is in place where an employee can submit a problem by filling out a ticket that gets forwarded to the IT support team. With 24/7 support, your tickets are reviewed immediately and can be dealt with accordingly.
Aside from the ticketing process, employees can contact an agent through chat, email, or other forms of communication that are provided by the IT help desk. While having a ticket process can be well-organized, having an IT help desk can keep your downtime low. IT help desks can benefit more companies than others depending on their current need.
Help Desk vs Service Desk
To understand the benefits of an IT help desk, you must understand the difference between a help desk and a service desk. Service desks and help desks are often viewed as being the same. While both types of desks provide support, there are some differences between the two.
A service desk is the main point of contact for addressing or monitoring requests. A service desk is allowed to maintain third-party contracts, oversee software licenses, and acknowledge change requests. Depending on the structure of the company, service desks can sometimes become integrated into employee onboarding.
A help desk is a troubleshooting approach for employees and customers. If you're having any issues with your services or providers, they can be resolved with your employees in only a short amount of time. While employee issues and customer issues are resolved in the same manner, the critical goal is to increase productivity within your company.
Below are eleven reasons why you should get 24/7 IT help desk support services for your business.
1. Convenient Access to Support
Employees who need IT assistance can easily reach out to the IT support team. Your employees can contact the IT team from anywhere, any time of day. IT technicians can help users through email, telephone, web chat, and other suggested methods.
When needing to reach out to IT help desk support, you should be able to reach the support team almost immediately or in less than a minute.
2. You Won't Lose Customers
Customers and other users hate to wait when it comes to needing an issue addressed. When you have a loyal customer, they expect a response quickly. If your company has 24/7 IT help desk support services that are waiting to offer help to your employees, this can prevent you from losing customers.
3. Employee Satisfaction
When your 24/7 IT help desk support service can resolve an issue head-on, your employees will feel satisfied. Providing your employees with support when they need it the most will show how much you value them so they stay loyal to your brand.
4. Cost-Efficient
When you have a 24/7 help desk support service, you pay for the services you receive. You won't have to pay for any hidden costs or fees and will get efficient maintenance from your service provider. Therefore, it's cost-efficient to select a help desk service that can provide 24/7 services.
Having the company's workflow and problem-solving skills organized can help save money and time. When these two areas are addressed, your company may also see higher profits and decreased downtime for your employees. An IT help desk will allow your company to dedicate its most-valuable resources where needed, while the support team addresses more minor issues.
5. Decrease in Downtime
Having an IT infrastructure set in place is mandatory for any company. If your company gets hit, you will see continued adverse effects. A 24/7 IT help desk service provider can help you increase your employee productivity and reduce your IT downtime.
6. Unlimited Support
By having unlimited IT support, your employees and customers can have their issues resolved quickly so it doesn't affect the operations of your business. The best 24/7 help desk services are highly responsive and can be relied on.
7. Communication Mediums
The main goal of providing 24/7 IT support is to offer your employees an easy way to communicate when reporting ongoing issues and resolving them. You should use multiple communication methods such as telephone, chat, email, website, or ticketing portals.
8. Flexibility
When you have employees and customers around the globe, having 24/7 IT support is crucial since you're dealing with different time zones. No matter what time zone you're operating from, employees and customers expect support to be available one hundred percent of the time.
9. Collect Valuable Data
While help desks can sometimes have positives and negatives, data cataloging can't be overlooked. No matter if you're a small business or a large corporation, data records can always improve. An excellent help desk can analyze your support requests and communicate the results efficiently.
If you're experiencing an ongoing technical issue, it could be wise to inform your technical staff so they can work on a permanent solution before more users come in. Data cataloging doesn't address any current issues, but it helps prevent technical issues from occurring in the future.
10. Personal Knowledge Library
While at work, you may realize that complaints come in as fast as they go out. Employees contact the IT help desk, and everything gets logged into the database. One of the most beneficial purposes of having a log is to provide statistics to see what the most common problems are within your coming.
By having a better understanding, an IT help desk can work on their personal knowledge to serve individuals who are looking for standard solutions. These logs can help shorten communication times between employees and customers and can also provide technical literacy. In the end, this approach can help decrease the number of ticket requests and can increase employee productivity.
11. Increased Productivity
Whether you have an in-house IT support team, or someone who is good at dealing with technical issues, outsourcing your IT help desk can increase employee productivity in many ways. First, IT help desks can help reduce the amount of time employees spend searching for solutions.
By freeing up your IT support team, your technician can focus on more significant projects or get back to focus on the main job they were asked to do. Your issues can be resolved faster, and your employees can get back to work sooner.
With IT help desk outsourcing, you can endure that your company's customers are receiving the best service. Your customers will gain access to twenty-four-hour support seven days a week. In addition, your customers can get in touch with someone the moment they need assistance.
IT help desk outsourcing can allow your business to save money on employee benefits and salaries. IT help desk outsourcing comes with many benefits that, include:
Improvement in customer service response times
Saves on costs
24/7 support
Improved efficiency
It's essential for your business to be responsive when it comes to the needs of your customers to prevent penalties and to keep your satisfaction rating high. In addition, when your company handles problems swiftly, you'll increase the chances of extending your relationship with the IT help desk support services.
Not all managed-service providers are created equal. Choosing the best-managed services to trust with your business's information technology should be at the top of your list. Before you choose the best IT-managed services, it's essential to take into account key considerations.
1. Someone Who Understands Your Business
Your managed service provider should understand your industry and your company. Without proper understanding, they won't be able to properly develop the correct strategies for your company to grow. The service provider should fully understand your company to work with any unique software and other areas that apply to your business.
In IT, even a company that operates on the same level and is the same size may have different IT needs.
2. Request References
If your company has any current clients, they can help you determine if the managed-service provider has the experience with providing services to your industry. A great managed service provider can give you references, testimonials, endorsements, and more. You'll also want to ensure the provider has an excellent reputation.
Choosing a provider that has an excellent reputation will allow you to worry less about your network being adequately managed. A great provider will work tirelessly to maintain their excellent reputation.
3. Do They Offer Additional Services?
Before selecting your service provider, you should research whether or not they offer additional services. A service provider who can provide different services that apply to your company may be able to help you out in other areas when needed.
4. Ask Questions
When selecting the best service provider, you should pay attention to how many questions they ask in regard to your company. A provider who wants to know more information, such as needs, challenges, and goals, is most effective. To successfully focus on your technology, the service provider needs to know where you see your business in the future.
5. Do They Outsource Any Part of Their Support?
If you can't speak to a technician face-to-face, then this is a red flag they won't be able to visit your business. A great service provider who can meet face-to-face is worth the investment. Remote monitoring can be beneficial for other areas of support; however, there are times you'll need IT to come to your business for an audit or to fix a problem.
At CyberLynx, our help desk services provide your business with prompt assistance when you're having technical difficulties. Whatever issue you're experiencing, your team can call, text, or email to receive prompt help from our designated techs. You'll never have to be connected to a tech who isn't familiar with your team.
CyberLynx can provide you with excellent services from our local techs. To find out more about our help desk services, contact us today.
Contact CyberLynx
If you want to find out what IT help desk services would be best for your business, contact us today to schedule a call.
Address: 7315 Wisconsin Ave, Suite 400W
Bethesda, MD 20814
Sales: 301-798-9170
Support: 202-996-6600
Email: help@cyberlynx.com