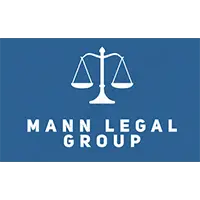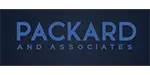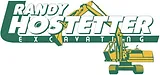 EcomSeating
Jim Dahl, Vice President
Knowledgeable and Extremely Responsive.
We have only worked with CyberLynx for a year, yet during this small window of time, it has been abundantly clear that we made a great decision to start this relationship! They are not just knowledgeable, but also extremely responsive.
In the past when we engaged with local firms, we had to wait sometimes for days to get problems resolved. With CyberLynx they have been rapid in their responses to address and resolve our problems - whether they are large or small. CyberLynx feels like an extension of our company, and that is a welcome feeling!


Draftco
Kevin Reed, Co-Owner
Unparalleled personal attention and timeliness.
Unlike IT companies we've used in the past, CyberLynx knows our people, operations, and goals. They help guide us to make the best choices when it comes to technology, so we don't waste time and money having to change systems or equipment a year or two down the line.
If you're on the fence about choosing CyberLynx, all I can say is do it! You'll be glad you did. You get their full attention when problems arise, they are easy to contact, and easy to deal with every time.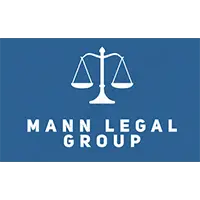 Mann Legal Group
Larry Mann, Managing Partner
10 Years and not so much
as a pop-up.
We've been a client for 10 years and we haven't had so much as a pop-up. It doesn't get much better than that. CyberLynx has kept us safe and running smoothly since day one.


Interim Healthcare GWA
Michael Priddy, CEO
Fast Response, Competence, Quality Service, and Peace
of Mind – All at a Reasonable Price!
If you are looking for a trustworthy, competent, and highly responsive IT service company that will be a delight to work with, you don't need to look any further than CyberLynx. They have consistently impressed me and my staff by going above and beyond the call of duty, delivering IT services that simply work and at a reasonable price. I would highly recommend them!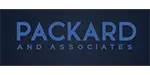 Packard and Associates
Dean Packard, Owner
We were hit by ransomware twice before moving to CyberLynx.
We were the victim of Ransomware twice. It was costly and made we worry about the safety of our business. Then we switched to CyberLynx. We have been completely malware-free ever since. I no longer worry about ransomware thanks to CyberLynx.


James Wm. Moore Real Estate
Will Moore, President
Exceptional Value and Service!
We used to struggle with our I.T. and not know how to resolve a variety of important I.T. issue. That all ended when we started using CyberLynx.
They provide a level of expertise and professionalism that you just don't get with other I.T. companies. The value they bring to our business is exceptional.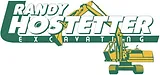 Randy Hostetter Excavator
Heather Hostetter, Owner
CyberLynx has been a life saver for our business on several occasions. Not only will they come to the rescue if you are in a crisis; they also offer excellent monthly maintenance, support and monitoring services. Response time is very quick and timely. We appreciate everything they do for us!


Walkabout Outfitter
Tina & Kirk Miller, Owners
They really know us and our success is clearly their #1 priority!
We have locations all over the state and needed someone who would take care of our I.T. needs as if they were a part of the team, without having to hire a full-time I.T. person. Before CyberLynx, we were handling I.T. ourselves and getting help from whatever "computer guy" happened to be near one of our locations. Since moving to CyberLynx, we have the peace of mind of knowing we have an I.T. department that really knows us and cares about our success.
I would highly recommend CyberLynx to anyone looking for an IT firm to truly be their partner. Not only do they deliver top-notch customer service, but they are always there when you need them and care as much about your success as you do.


Blue Sky Appraisal
Susan Bender-McGodrick
Peace of Mind!
CyberLynx not only keeps my computers and data safe from hackers, but they also fix things before they become an issue.
Combine that with their friendly techs who always answer the phone and start working on your problem immediately, and what you get is nothing short of fantastic service.
I can't imagine how an I.T. company could be better than CyberLynx.

I can't say enough good things about Matt Connor and his team at CyberLynx. I run a crisis organization for victims of domestic and sexual violence. We take calls from people all over the state and use on-line resources to hook them up with safety and shelter in their home community. When we call CyberLynx with an "IT emergency" it's not a joke, it can be a matter of life or death. Matt makes sure they respond immediately, providing excellent service quickly so we can be back in business as soon as possible.
There's so much I can say about CyberLynx! They're good at what they do, but they never talk down to you, making you feel inadequate or stupid. Matt and his team are committed to providing the best possible service I've ever experienced. For a small non-profit organization who can't afford its own IT department, we feel like CyberLynx is a part of our staff. They care as much about our work as we do. I would recommend them to anyone who is looking for the best!