About Us
CyberLynx (Formerly Your IT Department) helps companies grow faster and create competitive advantage by leveraging the right technology in a strategic and cost-efficient manner. We providing rapid support to our clients ensuring they never waste time waiting on I.T.
Our History
Starting in 2011 as Your IT Department, in Lexington, Virginia, our roots are in small business. We've helped hundreds of companies and thousands of people avoid many (likely millions) of tech-induced headaches.
In 2017, we expanded into the DC area, and from there, nationwide. True to our roots, we have maintained our local feel by ensuring our clients have a personalized team that knows them and their business. When you call in, you know who you're talking to.
In 2022, we rebranded to CyberLynx to better reflect our focus on protecting our clients through enhanced cybersecurity. Our Founder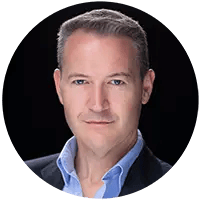 Matthew Connor is a U.S. Army Cybersecurity veteran, who started programming professionally at age 13. He's fluent in multiple languages, including Spanish and Mandarin Chinese. While working in Army Intelligence with a top secret security clearance, he applied his knowledge of tech to enhance intelligence operations.
He combined his love for technology and business to create Your IT Department, helping businesses become more efficient and profitable through the better use of the right technology.