Close Your Security Gaps with Cybersecurity Services
Cyber threats are more dangerous and more prevalent than ever.
The demand for cybersecurity professionals is at an all-time high, with even those who lack experience commanding six-figure salaries. However, for most organizations, maintaining a fully-staffed, on-site cybersecurity team is simply too costly. That's where outsourcing cybersecurity comes in as a smart and cost-effective solution.
What is Cybersecurity?
Cybersecurity is a dynamic process that involves protecting electronic devices from unauthorized access. It's not a one-time task or a goal that can be achieved, but rather a continuous effort that must be closely monitored and improved to stay ahead of malicious actors.
What does that entail?
Every company is unique, and so are their cybersecurity needs. A one-size-fits-all approach simply won't cut it. What your business does, how it does it, and the data it manages are all critical factors in determining the right cybersecurity solution. While there are some general processes that all companies should follow, such as regularly updating device security patches, the best solution for your company will depend on a variety of factors.
What are some of the options?
Intrusion Detection and Response (IDR)
The CyberLynx IDR Solutions actively monitors your network 24x7 for signs of attack before they happen. We use a combination of advance AI to monitor and assess activity for signs of attack combined with skilled security experts who review notifications from the AI. Remediation happens in near real-time and without interrupting your business.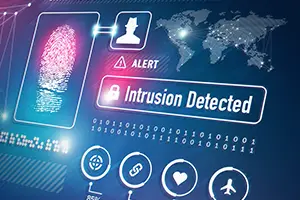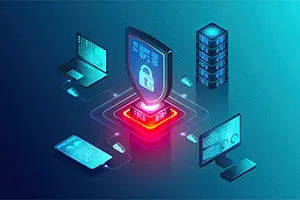 Endpoint Detection and Response (EDR)
Antivirus can only detect and prevent viruses. Hackers now use much more sophisticated methods to attack organizations than viruses. We use powerful AI to detect and stop attackers on each of your endpoints (computers), no matter where the computer is located. It's backed by our 24/7 Security Operations Center (SOC) that analyzes the situation and detects any additional threats.
Vulnerability Scanning and Remediation
CyberLynx's Vulnerability Scanning and Remediation solution goes beyond simple penetration testing. We scan your network for the kinds of vulnerabilities attackers target, including open ports, missing security patches, unsecure settings, and unneeded services. The findings are analyzed, prioritized, and addressed, so we can close gaps in security before attackers can exploit them.