Close Your Security Gaps with Cybersecurity Services
Cyber threats are more dangerous and more prevalent than ever.
Cybersecurity professionals are in high demand and even inexperienced professionals command six figure salaries. Maintaining a fully staffed, full-time, on-site cybersecurity team is cost prohibitive for most organizations, which makes outsourcing cybersecurity a great option.
What is Cybersecurity?
Cybersecurity is the process of securing electronic devices to prevent unauthorized access. It's not a state or a goal that can be achieved. It's a process that needs to be constantly monitored and improved to ensure you stay one-step ahead of the bad guys.
What does that entail?
There is no one-size-fits-all solution to cybersecurity, at least there shouldn't be. The right solution for your company depends on what your company does, how it does it, and what data it has to secure. There are some general processes that all companies need to adhere to, such as keeping all their devices up to date with the latest security patches, but beyond that the right solution for you company will depend on a number of factors.
What are some of the options?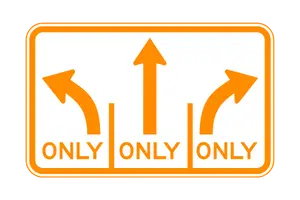 CyberLynx "Stay In The Lane" Technology
Our "Stay In The Lane" Technology keeps all your apps "in their lane" doing only what they are supposed to do. This keeps them from being exploited by hackers. So you don't have to worry about employees clicking on attachments or going to bad sites, because the apps on their computer aren't able to run the code from the attachments or bad sites. Learn more...
Intrusion Detection and Response (IDR)
The CyberLynx IDR Solutions actively monitors your network 24x7 for signs of attack before they happen. We use a combination of advance AI to monitor and assess activity for signs of attack combined with skilled security experts who review notifications from the AI. Remediation happens in near real-time and without interrupting your business.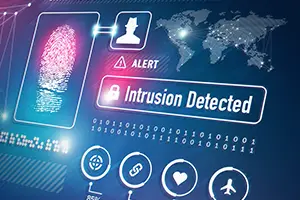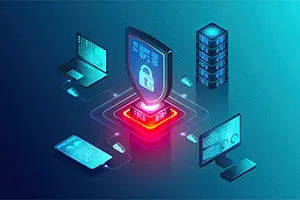 Endpoint Detection and Response (EDR)
Antivirus can only detect and prevent viruses. Hackers now use much more sophisticated methods to attack organizations than viruses. We use powerful AI to detect and stop attackers on each of your endpoints (computers), no matter where the computer is located. It's backed by our 24/7 Security Operations Center (SOC) that analyzes the situation and detects and additional threats.
Vulnerability Scanning and Remediation
CyberLynx's Vulnerability Scanning and Remediation solution goes beyond simple penetration testing. We scan your network for the kinds of vulnerabilities attackers target, including open ports, missing security patches, unsecure settings, and unneeded services. The findings are analyzed, prioritized, and addressed, so we can close gaps in security before attackers can exploit them.