OneDrive: The Game-Changer for SMBs – All Your Questions Answered
As a Managed Service Provider (MSP) catering to small and medium-sized businesses (SMBs), we understand the importance of effective digital tools for daily operations. One such tool is OneDrive – Microsoft's secure cloud storage solution that streamlines file access, sharing, and collaboration. In this article, we answer some frequently asked questions to help you better understand OneDrive's role in your business.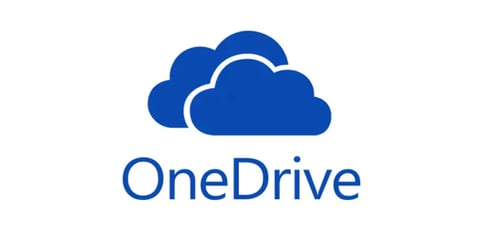 What is the downside of OneDrive?
While OneDrive offers numerous benefits, there are a few downsides:
Limited storage on free plans: OneDrive offers a free plan with 5GB of storage, which might be insufficient for businesses with larger storage needs.
Potential privacy concerns: Like any cloud storage, there is a risk of data breaches. However, Microsoft takes extensive security measures to minimize this risk.
Compatibility issues: OneDrive works best with Microsoft Office files. While it supports other file formats, you may encounter compatibility issues when collaborating with users who work with different software.


What are the pros and cons of using OneDrive?
Pros:
Seamless integration with Microsoft Office and other Microsoft products
Real-time collaboration with team members
Easy access to files from multiple devices
Automatic syncing and backup
Robust security features
Cons:
Limited storage on free plans
Potential privacy concerns
Compatibility issues with non-Microsoft file formats
What you need to know about OneDrive?
OneDrive is a cloud storage solution provided by Microsoft, offering secure storage, file sharing, and collaboration features. It's available as a standalone service or as part of the Microsoft 365 suite. With OneDrive, you can access your files from any device with an internet connection, collaborate in real-time, and keep your files safe with built-in security features.
What are 3 benefits of using OneDrive?
Enhanced productivity: OneDrive allows for real-time collaboration, making it easier for teams to work on documents simultaneously.
Accessibility: Access your files from any device, anywhere, as long as you have an internet connection.
Data protection: OneDrive offers built-in security features, including file encryption and ransomware detection, to keep your files safe.


How long does OneDrive keep files?
OneDrive retains deleted files in the Recycle Bin for 30 days by default. However, if you have a OneDrive for Business plan, you can increase this retention period up to 93 days.
How exactly does OneDrive work?
OneDrive works by syncing your files across devices through a secure cloud storage system. When you save a file to your OneDrive folder, it's uploaded to the cloud and can be accessed from any device with an internet connection. Changes made to files are automatically synced, ensuring everyone has the most up-to-date version. You can also share files with others by sending a link, allowing them to view or edit the document as needed.
OneDrive can be a game-changer for SMBs, offering a secure and efficient way to store, access, and collaborate on files. As an MSP, we're here to help you navigate the ins and outs of OneDrive, ensuring your business gets the most out of this powerful tool.